Erika Ruiz
Assistant Manager
As the Bilingual Assistant Manager, I help in all different areas in the office. I love greeting our patients and letting our patients know how awesome chiropractic is for kids and adults. I enjoy seeing the progress of our patients and getting them into Wellness Care. I also do the training in the office to build an amazing team! I love spending time with my husband and three kids, along with my family and friends.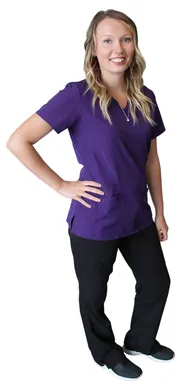 Chelsie Olson
Chiropractic Assistant
As a Chiropractic Assistant, I am able to help provide quality care to patients. My responsibilities in the office mainly consist of answering the phone, scheduling appointments and assisting in passive therapy. I love helping our patients feel comfortable and welcomed when in our office. The best part about my job is being able to see people benefit from chiropractic care every day! During my free time, I cherish spending time with my fiancé and our daughter. We enjoy spending our time together doing fun activities, playing outside and exercising.
Yesenia Nuñez
Rehab Specialist
As a Bilingual Chiropractic Assistant and Rehab Specialist, I get the amazing opportunity to assist in various areas of the office. I enjoy witnessing the benefits that chiropractic care has to offer to all of our patients - from newborns to adults! In my free time, I love spending time with my son and visiting my family and friends.